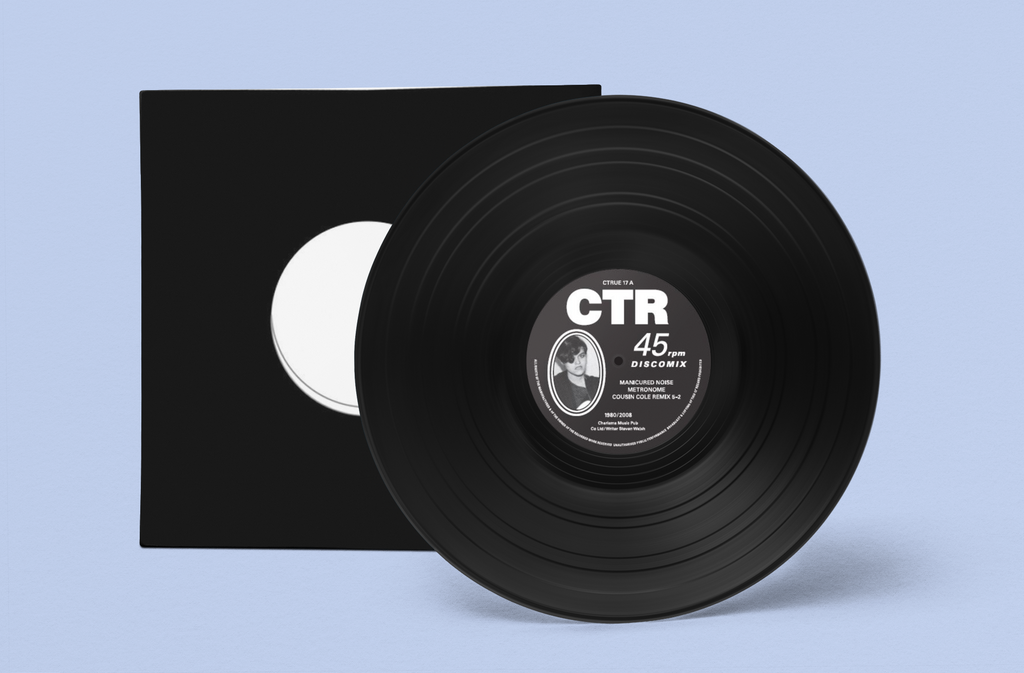 CTR
Manicured Noise-Metronome (Cousin Cole 5-2 Remix ) 12"-Very Limited 300 Only!
This is the one ..you've been waiting for!
On wax - 300 copies only-act now or they'll be gone-no repress..
On 12" ! (CTRUE17)
A remix that's hard to pigeonhole-Sax-Banger? Post-Punk--Funk? But one that has been featured heavily by DJ luminaries such Ben UFO (Hessle Audio) & Job Jobse at Dekmantel where the track ruled the evening back in 2017 & again this year. It's grown in popularity totally organically across Europe's more discerning dancefloors & has many admirers..

 Listen Here ! :
The illusive Manchester Post-Punk/Punk-Funk act Manicured Noise have been figures of intrigue since CTR released the Northern Stories 1978/80 collection in 2006. In their lifetime they released only two 7" on PRE Records & recorded a BBC Radio session for Kid Jensen. Tantalising hints at what could have been much more..

12" Tracks :

A. Manicured Noise – Metronome – Cousin Cole Remix 5-2   (7:34)
B. Manicured Noise – Moscow 1980-Matt Wedderkopp & James Taylor Lost In Georgia 2008 Mix  (4:26)
Vinyl shipping in 2 weeks order now!
---
Share this Product