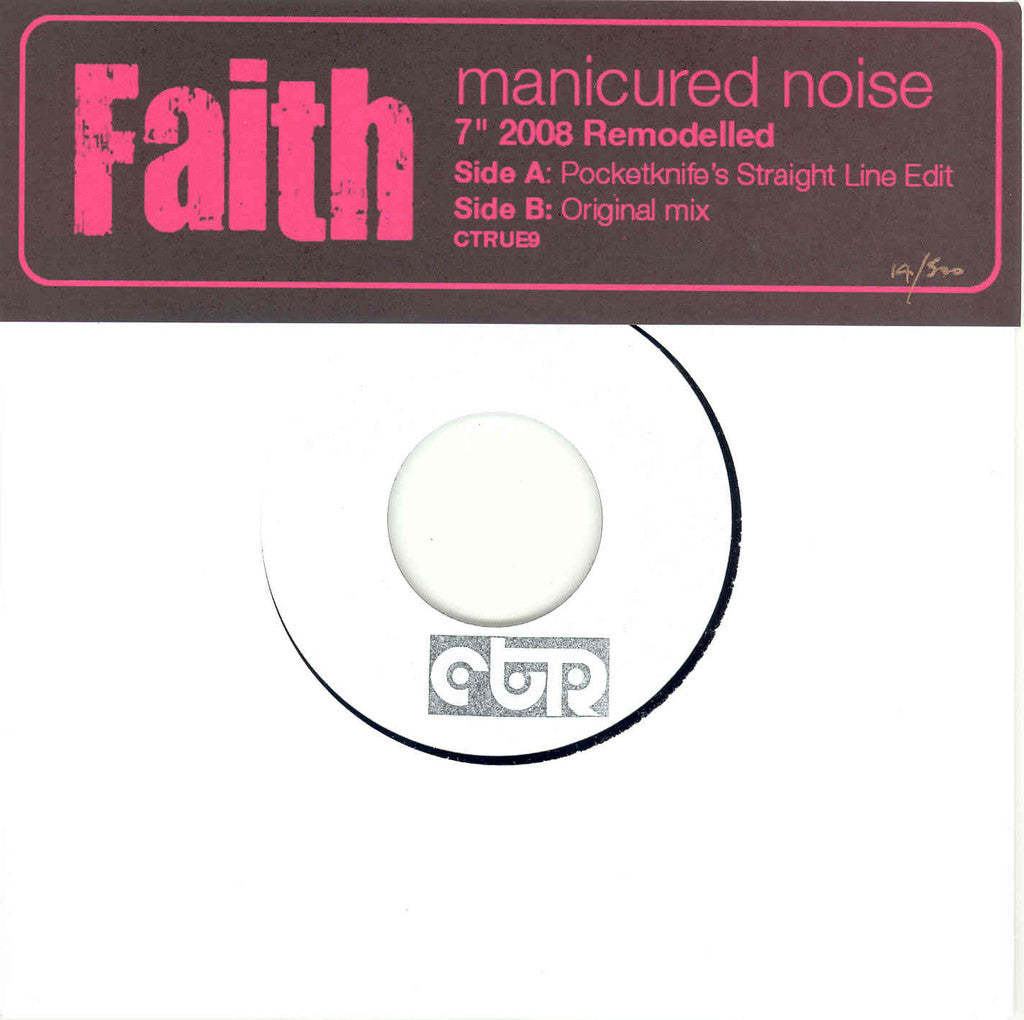 CTR
Manicured Noise-Faith (Pocketknife's Straight Line Edit) 7" (CTRUE9)
Ltd 7" Single (500) (CTRUE9) + Download (itunes + Digital Stores)
 A-Faith – (Pocketknife's Straight Line Edit)
 B-Faith – (Original Version)
Northern Stories is that rare disc that lives up to the moniker "gem from the vaults." (Tokyo Times) 2007 
"I like this-a lot…."  (DJ Twitch-Optimo)
Following the success and great critical acclaim the Manicured Noise "Northern Stories 1978/80" compilation has attracted. Caroline True Records are delighted to issue a key moment from the album, Faith, as a very limited 7" release (500 copies) and download.
"Faith" was acclaimed on its original PRE Records release in 1980, its tough Northern backbeat acknowledging an indebtedness to the days of the Twisted Wheel and the Wigan Casino. 
Lauded NYC producer and DJ Pocketknife whittles the track into a totally floor friendly form with his Straight Line Edit, whilst the original version is on the flip side.
Pocketknife has creatively remixed and re-edited a wide range of artists from folkster Joanna Newsom, through to Feist and Paul Simon. The  Tambourine Dream 12" drew much applause.
Causing a transatlantic stir, P'knife is a real musical man of the moment. This is a big hit with the Optimo/DFA crowd.
---
Share this Product
---
More from this collection